MSM recently welcomed 19 students of the joint part-time MBA program offered together with CENTRUM Católica (Peru). The students followed courses in Managing Cultural Diversity, Marketing, Global Supply Chain Management and International Business. The students also enjoyed several work visits to the European Commission, DAF, Xerox and DSV.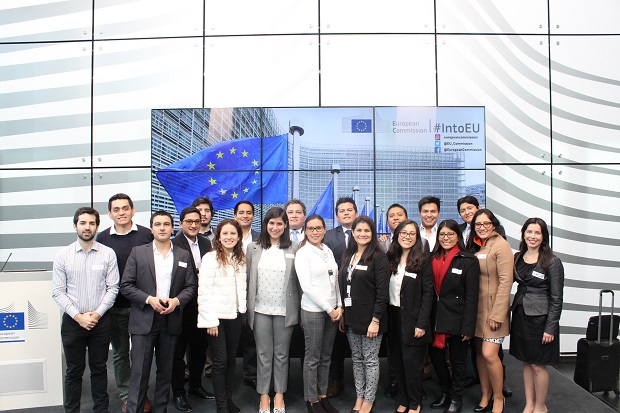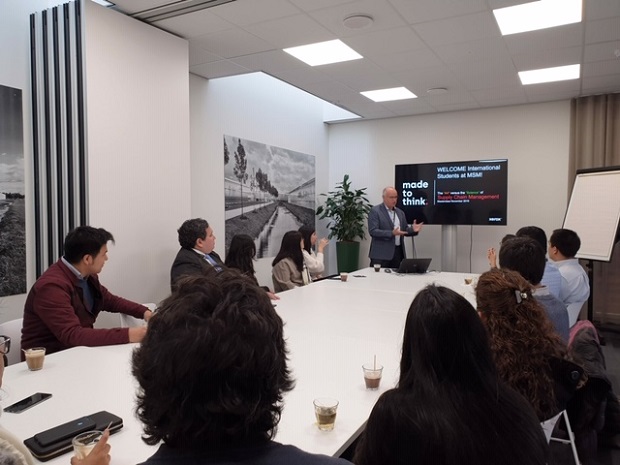 "Studying in Maastricht for four weeks was an enriching and intense experience," said Ms. Maria Gracia Sotomayor at the end of the study attachment abroad. "Enriching because studying at MSM means having the opportunity to have classes with teachers and students that come from all corners of the world, and intense because the classes are managed to have a right balance between theoretical and practical parts." The classes consisted out of the theoretical framework and applied exercises like group discussions, business cases or games simulating a real company.

For Ms. Maria Gracia Sotomayor one of the key take-aways is the fact knowing that she can perfectly work in a multicultural team. "This is what I take home after this wonderful experience, in addition to the friendships made and networking opportunities. Everyone's contribution is valuable, because that will make the final result complete and viewed from different levels. Something important I also learned is that not everything can be anticipated. That is why the skills that are most valued now, in this fast-moving and changing world, are flexibility and the ability to adapt to changes."

For Mr. Alfredo Zorrilla the company visits contributed a lot to the overall experience. "During the company visits we noticed we were able to immediately recognize the elements learned in class. We felt this proved that the learning objectives were achieved, and reinforced our opinion about the importance of these company visits.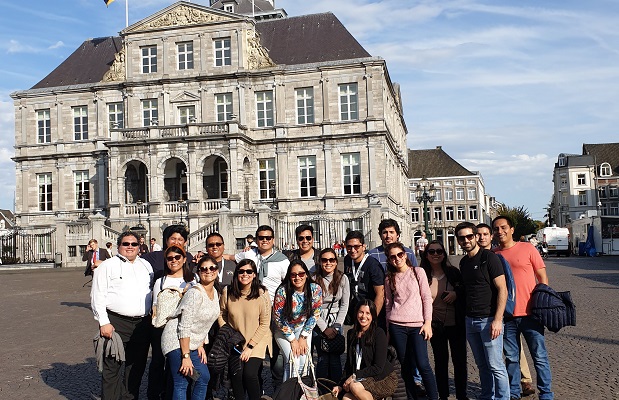 The MSM-CENTRUM students also had the opportunity to network with the international group of MBA and Master in Management students during several events like a movie night, an alumni reunion and a city tour of Maastricht. "Maastricht has many different dimensions waiting to be discovered by the enthusiast visitor," said Mr. Alfredo Zorrilla. CENTRUM Católica is one of MSM's oldest partners. The collaboration started in 2000 and the joint International MBA ranks #1 in Latin America.

Related news
Vibrant interactions between different cultures – MSM-CENTRUM students visit Maastricht

Creating a sustainable business environment – MSM Executive MBA participants learn all about Global Responsibility

#MSMGraduation19: Leaving a lasting legacy

MSM MBA Specialization Summer School – a vibrant learning experience