How an MBA can boost your career development
Career development for Giselle De Man was all about building a strong set of soft skills during her MBA. She got a top finance job after graduation.
For Brazilian Giselle De Man, the decision to pursue an MBA at Maastricht School of Management (MSM) came down to one thing: career development. After graduating in 2019 with a specialization in International Business and Sustainable Development, she is now thriving in a financial analyst role in the Netherlands.

Article by: Emmy Hawker, Business Because. The article is also available on Business Because.

With two undergraduate degrees and two postgraduate degrees already under her belt, you might think adding an MBA to the mix wasn't entirely necessary. But that's definitely not the case. Giselle was keen to learn more.

As luck would have it, she met her Dutch husband when she was still living in Brazil and that's how she came to be in Europe. They moved there together and settled in the Netherlands with their new family. That was when Giselle began researching business schools––MSM was top of her list.

"MSM had the attributes I was looking for in an MBA," she says. In order to propel her career to an international level she was looking to study alongside a diverse cohort from a myriad of backgrounds in a multicultural environment.

She now works as a financial analyst at Eurobrakes BV in the Netherlands and interacts with clients and co-workers across Europe, Asia, Africa, and Oceania––coordinating sales from the Netherlands.

Giselle credits the MBA's Career and Personal Development Track (CPDT) for equipping her with the skills she needed to land her current role.

How the CPDT leads to career development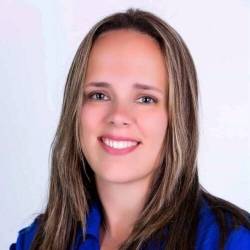 The CPDT may be an optional track you can add to your program, but Giselle says it's one of the most useful offerings MSM provides and recommends it to future MSM students.

It's designed to develop your soft skills alongside your business know-how. It does this through hosting regular networking events, holistic life balance trainings, and self-development coaching.

"It helps students fit their expectations and direct their drive in the right direction when looking for opportunities," Giselle says. "In my case, the CPDT strengthened my position in my career."

"At MSM, we understand that our students, coming from the four corners of the world, are not only giving up a lot (family, friends, a job, stability) to come study at MSM, but they are also hoping for a worthwhile ROI, by starting an exciting career journey after their studies," says Hermina Kooyman––the one responsible for the CPDT and all the resources it offers.

Hermina goes on to describe the three main pillars in the CPDT that generate a holistic approach to career development. "The 'hard' career skills (presentation skills, interview techniques, CV and motivation letter writing etc.) provide students with practical tips to be more efficient in the job hunt. The "softer skills" aim to help them develop the right mindset for the market (improvisation skills, critical thinking, networking tips, psychometric testing, expectation management, self-awareness sessions, stress management and time management). The "social" activities on the other hand (debate nights, "themed" movie nights, sustainable development week etc.) aim to improve team work and sensitivity to multicultural groups, and also to help students become aware about important "social" issues in the world," she explains.

Following her MBA and experience on the CPDT, Giselle landed an internship in the logistics department at Eurobrakes BV. She says it was the strength of her soft skills––her positive attitude and approach to problem-solving––paired with her understanding of the industry that led to a permanent job opportunity—her current role—in the financial department of the company.

How personal development boosts your network
Alongside one-to-one coaching, the CPDT introduces students to regional corporate partners looking for international students, which Giselle says is particularly helpful when looking to establish a strong business network in different countries.

"Help in career mapping is very important if you're graduating in your home country––it's vital if you're graduating from a school outside your home country and looking to pursue an international career," she explains.

Career mapping isn't a one size fits all solution. It requires a tailored approach to every individual on the track. What are their goals and career ambitions? What skills do they have? What do they need to work on? Having a more comprehensive perspective of yourself as a business person enables students to use the toolkit the CPDT provides to develop themselves further.

MSM annually publishes a book filled with the CV of each MBA student on the CPDT and shares it with their regional partners, introducing them to the school's already-established network. "I was actually contacted by McKinsey because they saw my CV in the CV Book," Giselle reveals.

Beyond helping you take your next career steps, Giselle points to how the CPDT refined her mentality in business, too. As well as working in tandem with your peers towards your own goals, the CPDT strengthens your alumni network beyond MSM through group projects, business challenges, and holistic life balance training.

"It's important to talk about the psychological side of the help the CPDT offers. You can hear 'no' a lot throughout your career, so it's really invaluable having the support you need to move forward towards your goals. The CPDT teaches you not to give up. It might be easier for some people than others at times, but it's possible for everyone," she says.

"We like to think that as a small, "boutique-style", business school, we really get to know each student," Hermina concludes. "They aren't just a face and a number. Thanks to this personalized approach, we can work with the students that choose to participate in the CPDT, and help them to feel that the return on investment was more than worth it!
Related news
How to manage change: a constant factor in today's business world

I graduated, what's next? – Bruna Moura Bruno

Creating value with the Marketing in a Global Context course: part of MSM's full-time MBA

Full-time MBA Entrepreneurship course: developing a vital 21st century skill